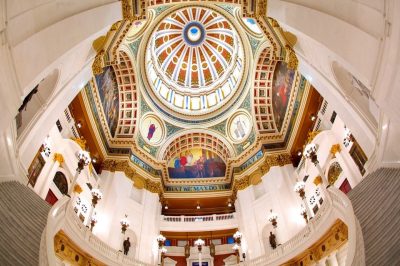 After the gambling industry in Pennsylvania has been growing for more than a decade, generating billions of dollars in tax revenue for the state coffers and local communities, the entire sector, and especially the casino operations were significantly affected by the coronavirus pandemic outbreak.
The industry, however, was bouncing back for the first five months of the ongoing fiscal year that started on July 1st. According to the latest figures provided by the Pennsylvania Gaming Control Board (PGCB), state and local tax revenues generated by the sector increased by over $33 million through the end of November 2020.
Unfortunately for the industry, however, Governor Tom Wolf issued his most recent emergency orders under which casinos in Pennsylvania were forced to remain shut for the second time in 2020.
Apart from the closures and the negative effects that the industry faced because of them, local counties and municipalities benefitted from the substantial growth marked in the new gambling sectors, as well as by the opening of a new casino in Westmoreland County. As Doug Harbach, the spokesman of the Pennsylvania Gaming Control Board, revealed, that even with the revenue decline registered as a result of the coronavirus closures, it is likely that a 25% increase in the overall local share tax revenue generated by all forms of legal gambling is seen in the 2020 calendar year.
Analysts Say a Rebound Could Be Expected Because of Online Gambling and Sports Betting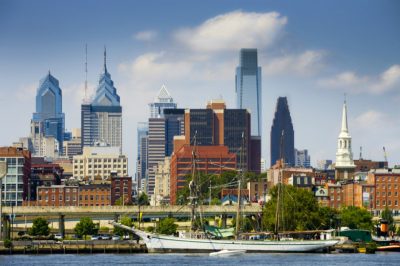 According to the records of Pennsylvania's gambling regulatory body, the overall tax revenue for state and local governments amounted to $471.4 million through November 2020. The figure represented a considerable increase from the $438.1 million generated through the first five months of the 2019/20 fiscal year. For the calendar year involved, the local share assessment of casino revenue tax amounted to $106.7 million over the first three quarters.
The December figures are expected to be reported by the Gaming Control Board in the weeks to come, and the state Department of Revenue is expected to announce overall tax revenue results for 2020's final quarter. The PGCB has projected that the 2.5-month closures experienced in the spring of 2020 led to a $265-million reduction in the expected tax revenue. It is still unclear how the most-recent closure of casino venues would impact tax revenues.
Pennsylvanian casinos, including the new Live! Casino Pittsburgh, have been shut since December 12th. They are set to resume operations today, when the special orders of Governor Wold expire.
According to analysts, there is still a chance for local tax generated by the gambling sector and traditionally used by municipalities and counties across the state to bounce back because of the new forms of legal gambling permitted in Pennsylvania, including online casino games and sports betting. The PGCB has shared expectations that the two aforementioned forms of gambling could bring fresh tax revenue of about $130.