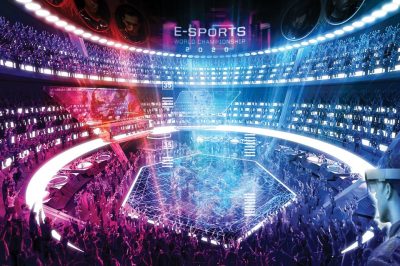 The revenues generated by the global esports industry have been estimated to surpass $1.1 billion by the end of 2020. However, the fact that the majority of esports events were required to be held online because of the social distancing restrictions associated with the coronavirus pandemic, the aforementioned forecast has been reduced to $950.3 million. Experts have noted that, regardless of the reduced projection, a steady flow of investment into the sector is still registered.
After social distancing measures were introduced, the majority of traditional sporting events have suspended sports fans from attending the events in person, while some of them have been postponed. This was one of the main reasons why a large number of sports fans have turned to esports in an attempt to fill the void, with this move having significantly bolstered the esports audience.
The increased demand in the sector, on the other hand, boosted more companies' interest in making investments in the industry. However, the more money is invested into the sector, the greater media attention is attracted and the more regulatory measures are imposed by countries' watchdogs. All of this has put more pressure on investors that are willing to enter the esports industry, as they need to make sure they comply with applicable law and regulation.
Esports Organizers Need to Comply with Certain Rules so Host Competitions and Tournaments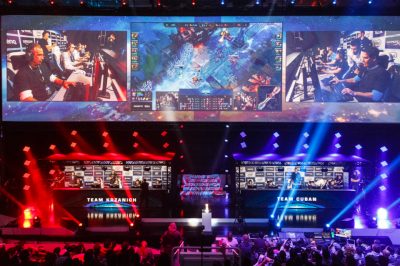 Currently, brands and esports companies are able to attract significant traffic to their platforms thanks to esports competitions and tournaments they host. Unlike traditional sports, the operators hosting an esports tournament or competition are required to get consent from the game's right-holders, including the game developer.
Furthermore, when it comes to some of the more popular game titles, developers offer organizers of esports competitions the chance to run a tournament using their game on a general authorization basis. This basically means that organizers are allowed to host a tournament for free without being required to get prior approval. Such tournaments, however, are subject to certain limitations and requirements.
Normally, the rules that apply to each game are different every time, depending on the game developer. Still, brands and businesses that are willing to host tournaments are required to make sure they are in line with the terms and conditions of any general authorization available. Otherwise, they will have to get all the consents necessary to run an esports tournament. If they do not manage to do that and do not get the green light from the game developer and all other interested parties, the tournament could be suspended under allegations of intellectual property infringement.
Esports Organizations and Players Need to Comply with Various Rules When Making a Contract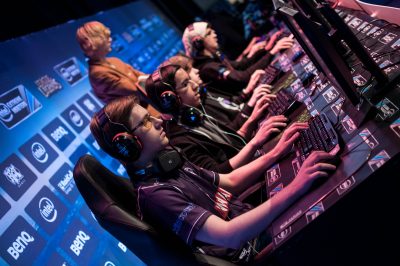 On the other hand, contracts between esports organizations and players have historically been an issue that has been causing controversy because there have been disagreements regarding esports events and tournaments duration, exclusivity and payments. For the time being, streaming royalty splits and tournament winnings seem to be the highest value components of the aforementioned contracts.
Still, the agreements between players and esports organizations could be very restrictive and difficult on multiple levels. Organizations have been urged to make sure that players get legal advice to reduce the risk that the contracts remain in force. If they fail to do so, this could lead to disputes.
It is extremely important for the organization to take into account whether they are employing the player and make them part of their team or only making a contract with a player as a freelancer. If an employment contract is inked between esports organizations and players, there are many more law compliance issues that need to be followed by the organization.
In addition, some esports league and tournament organizers impose specific rules on contracts inked with players, which puts even more legal hurdles for all interested parties to deal with. In order to avoid any serious problems that might occur from violation of these rules, esports organizations need to check the entry rules, as well as the terms and conditions that the organizers of a certain tournament or league placed so that they make sure the terms of their player contracts comply with the rules.
Signing Esports Contract with Underage Players Could Be Complicated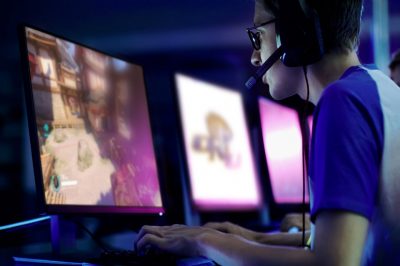 Things get even more complicated when minors are involved. Sometimes, esports players can be very young. The problem is that the legal age set by most countries varies, with it generally being between 17 and 21. Anyone under the age of legal majority is considered a minor.
So, when making a contract with an underage individual, esports organizations are required to make sure that the deal is beneficial to the minor. By doing this, companies would avoid the risk of the contract having no legal effect. Legal advisors recommend that esports organizations should sign a parallel contract with the parent or legal guardian of the underage player. Furthermore, they also need to process the personal data of minors with extreme caution, not to mention they should make sure they get all necessary licenses before underage esports players are allowed to take part in certain types of tournaments, events or activities.
Experts have warned there are some extra compliance requirements to be taken into account when it comes to keeping the physical and emotional well-being of underage individuals, especially when they are set to appear in videos. Most countries' gambling legislation requires esports organizations to make sure they adopt adequate risk assessment measures and to consider drafting child protection policies so that minor esports players are kept safe. Complying with all of the requirements, on the other hand, will help esports organizations stay safe as long as the regulation is concerned.
Entering into the global esports betting industry is not an easy endeavor and should definitely be taken seriously by businesses that are willing to take advantage of the sector's increasing popularity. The larger number of investments also demonstrates that esports have come to stay. Even more, they have managed to attract public attention and are currently getting the same treatment in terms of legitimacy and scrutiny as traditional sports.