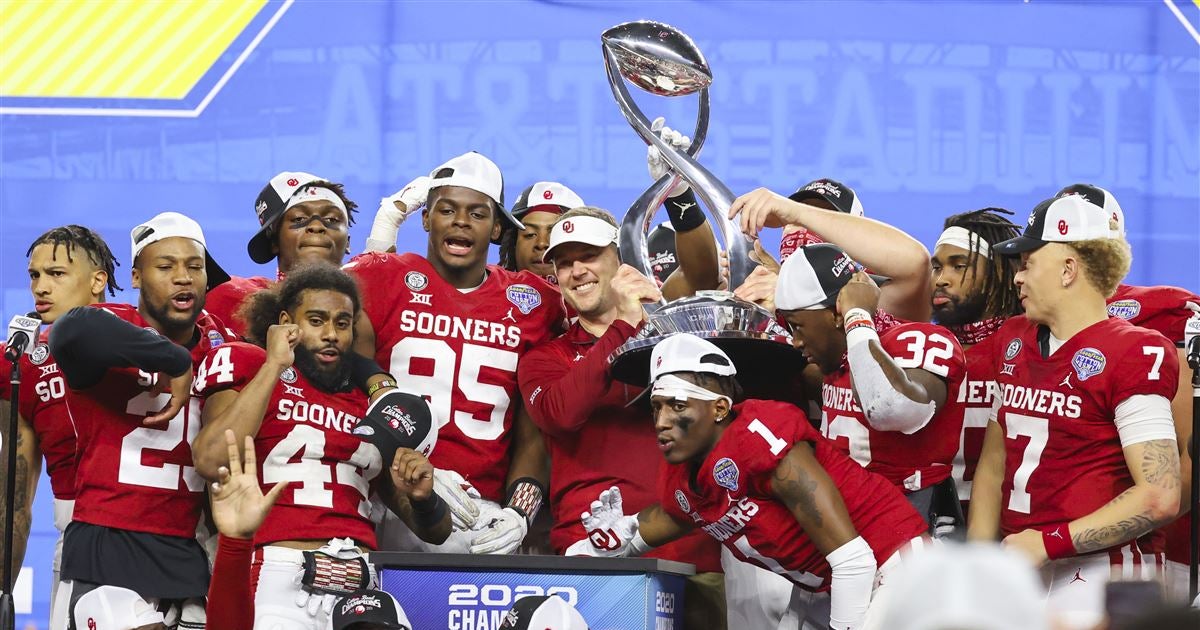 The Oklahoma Sooners saw the 2020 season come to a close with a 55-20 win in the Goodyear Cotton Bowl. The dismantling of the Florida Gators in familiar territory sends the Crimson and Cream into the offseason with plenty of momentum. In the aftermath, here's a look at some grades for each position group:
Quarterbacks: B+
Spencer Rattler threw three touchdowns and ran for another. The passed for 247 yards and rushed for 40 yards, including a season-long scamper of 25 yards. Rattler did fumble, but he also saw his receivers drop a few dimes. Overall, a very solid outing for the Sooners' redshirt freshman starter.
Running backs: A+
Yeah, Rhamondre Stevenson was pretty good. He ran for 186 yards and a touchdown on 18 carries, averaging 10.3 yards per carry. Marcus Major ran the ball just nine times, going for 110 yards and a score. Finally, Seth McGowan reached his highest rushing total of the year on one carry while leading the Sooners in receiving yards.
Wide receivers: B
Six different receivers recorded a catch in the game. They also accounted for all three receiving scores. However, there were a few drops that could've led to huge plays.
Tight ends/H-backs: B
Three different players recorded a catch. They also were instrumental in paving the way for the running backs to succeed.
Offensive line: A
One of this unit's best games. Florida had two sacks and only three tackles for loss. A good way to send Creed Humphrey off to the NFL.
Defensive line: B+
On the stat-sheet, you see just one sack and three of the Sooners' four tackles for loss. However, Oklahoma's defensive line play forced Florida to change its offensive line multiple times while disrupting the timing of Kyle Trask.
Linebackers: A
Brian Asamoah led the way, easily putting together one of the best games of his career. The redshirt sophomore recorded his first career interception, a pass breakup and six solo tackles including a stop on fourth down. David Ugwoegbu also had a solid game, adding four tackles and a tackle for loss where he basically tossed aside redshirt senior receiver Rick Wells. DaShaun White only had one tackle and one pass breakup but he was around the ball consistently. Finally, young Shane Whitter made some plays. The true freshman had three solo tackles, a pass breakup and a quarterback hurry.
Defensive backs:
Tre Norwood and Woodi Washington each had interceptions. Pat Fields finished with seven solo tackles. DJ Graham saw more meaningful playing time. Overall, only one passing touchdown allowed towards the end of the game. A strong finish to the season.
Sign up for OUInsider and 247Sports VIP access NOW with these great deals! Get 30% off your annual membership, OR get your first month for just $1! At these discounted rates, you get unlimited access to Oklahoma Sooners team and recruiting info, PLUS the ability to read across the 247Sports Network. Capitalize on these limited-time offers by CLICKING HERE!