Bettors who took Lara Gut-Behrami (+1200) to win her first super-G in nearly three years were rewarded for their prescience Sunday as the Swiss speed specialist edged out Italian rival Marta Bassino by 0.16 seconds at Austria's St. Anton am Arlberg.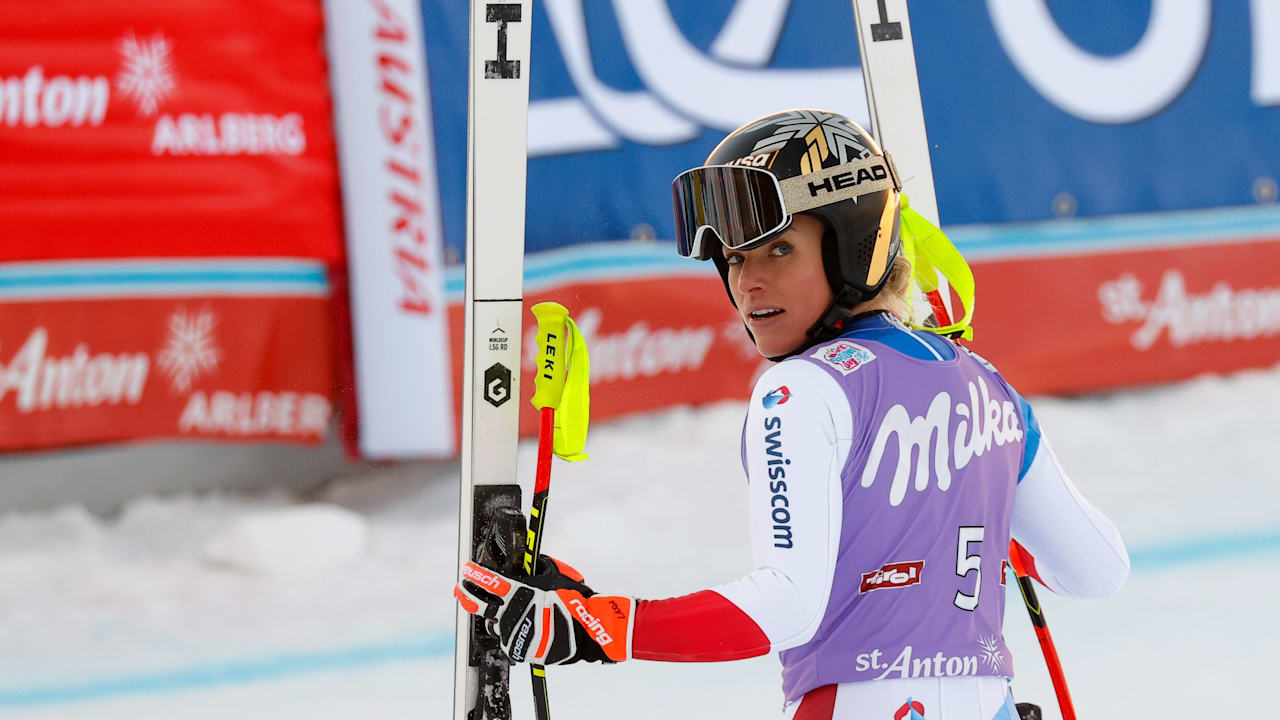 The victory gives Gut-Behrami her lucky thirteen World Cup victories in super-G. She also broke a bit of a dry spell on Austrian snow as it's been exactly a decade since her Jan. 9, 2011 super-G victory at Altenmarkt/Zauchensee.
Sunday's win also gave Gut-Behrami an elusive 27th World Cup victory across all disciplines, which puts her alone in second, passing alpine ski legend Michela Figini, among Swiss women.
Lara and her first love ❤️: Super G! #fisalpine pic.twitter.com/qUJeFQcLWo

— FIS Alpine (@fisalpine) January 10, 2021
So Close But No Closing, Gut-Behrami Expresses Relief
Gut-Behrami said the return to the top of the podium for the first time since her super-G victory in Cortina back in February 2019 gave her feelings of relief rather than elation.
"I've been skiing cleanly and technically well for a while, but the last step always seemed to elude me," Gut-Behrami said in a post-race interview. "But today, I was able to find the missing piece, and I'm happy to get the victory here in St. Anton."
Bassino, so close to the green, was left once again, staring one step up. The 27-year-old has a trio of World Cup victories in giant slalom but was just off the pace for her first World Cup speed victory.
Finishing third was Gut-Behrami's Swiss teammate Corinne Suter. Counting Sunday, Suter has finished in the top seven in each of the last eight World Cup super-G events and on the podium four of the previous five speed events. Sunday marked her second super-G podium in a row this season after finishing second in Val d'Isère last month.
Will Shiffrin Make an Appearance in Flachau this Week?
The speed racers will have a chance to regroup and get some training over the next few weeks, while the technical skiers are set to keep racing.
Next up for the women, another stop in Austria at the famed Flachau slalom on Tuesday. The start lists have yet to be determined. Still, speculation runs rampant about whether Mikaela Shiffrin, on a current break, will return to the legendary course in efforts to avenge her 2020 loss on one of her favorite courses to Slovakian World Cup points leader Petra Vlhová.