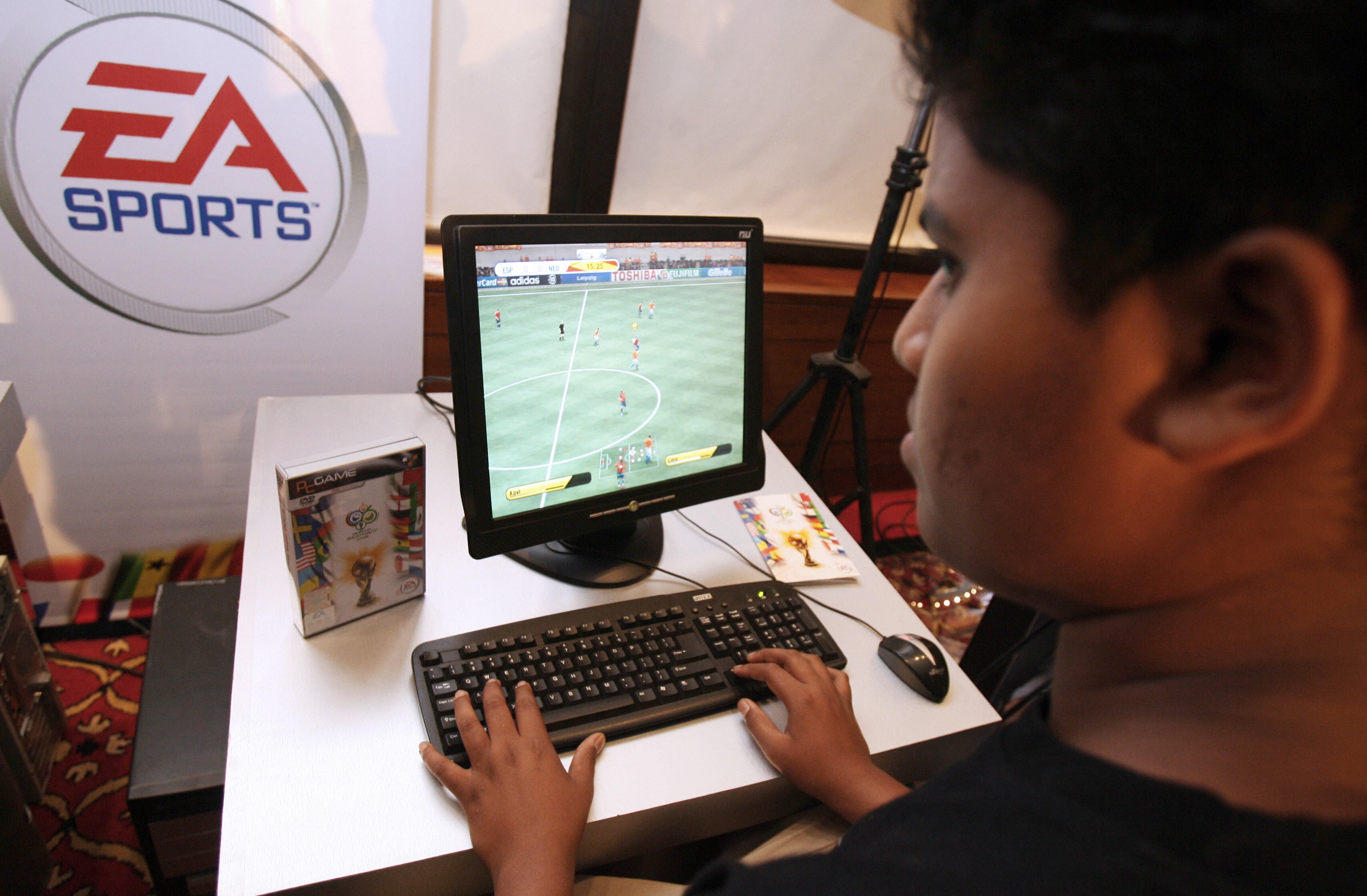 An Indian state has passed a law banning online gaming, citing what it said were several reported cases of youngsters taking their own lives after they were pushed into debt by playing e-games.
Explaining the need for the legislation, the Andhra Pradesh government said the expansion of access to new technology and the internet had opened up many opportunities for dangerous and illicit online activity.
"Many internet websites which claim to provide gambling services are not authentic and there are no regulatory measures to check the legitimacy of these sites," said state home minister M Sucharitha.
"That makes it really easy for these sites to defraud the customers and it also raises a lot of security and privacy issues," Ms Sucharitha was quoted as saying by the national news agency Press Trust of India.
The details of the bill are not yet available on the website of the state, despite the fact that it was reportedly passed into law by the state's assembly on Tuesday.
Earlier in October, the state government had notified of its intention to bring in an ordinance "to include online gaming, online gambling and online betting as an offence".
The state had also urged the Narendra Modi-led central government to direct internet service providers to block access to 132 websites and apps that provide such services in India.
Online gaming is seen as a menace not only by Andhra Pradesh, but also by three neighbouring southern Indian states that have attempted similar crackdowns.
The Telangana and Tamil Nadu governments have already banned online gaming, and the Karnataka government says it is considering a similar law of its own.
Gambling and betting are ultimately matters for state jurisdiction, with every state in India having its own legislation on gambling, and most states having an exemption for games of skill. While there has been debate on whether certain online games are a matter of pure luck or skill, the inclusion of money with the rising prevalence of in-app or in-game purchases has complicated matters.
Jay Satya, who has tracked issues pertaining to the gaming industry and gaming laws in India for years, told The Hindu that most statutes are already out-dated and do not clearly define or enumerate which games fall within the skill-based category. Ultimately it comes down to the courts to decide on a case by case basis whether a particular game is skill-based or not, he said.