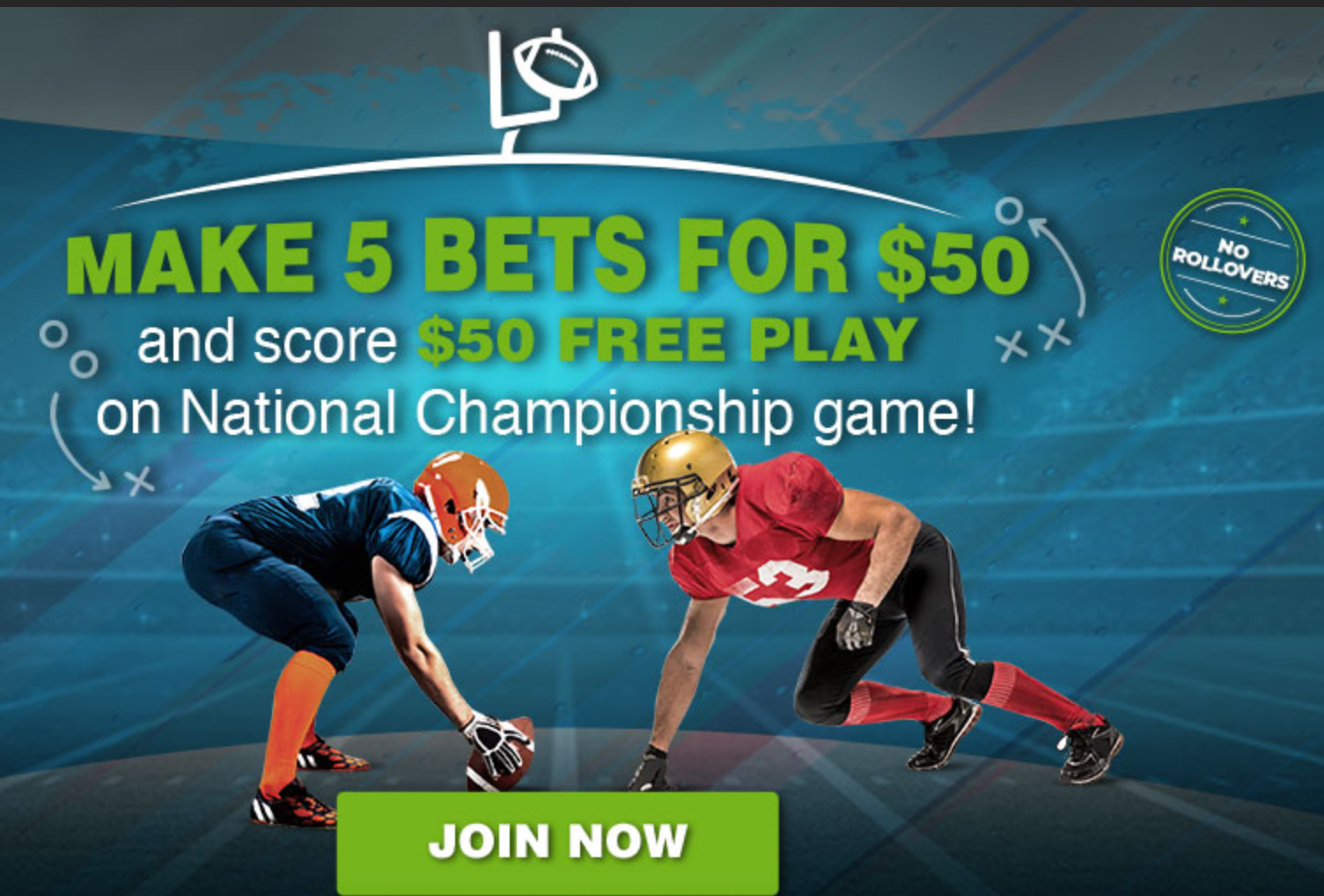 The LA Rams vs. Seattle Seahawks game is a PICK'EM with Seattle favored by 1 point at some books.
A Cardinals win on Saturday against the 49ers would have clinched the Rams a playoff berth.
Now the Rams must win on Sunday vs. the Seahawks OR the Chicago Bears must lose to or tie the Jacksonville Jaguars.
There is some good news for LA as they are 5-1 versus Seattle in the last six meetings.
The Seahawks win, they take the NFC West division. Seattle has already punched their ticket into the post season.
Los Angeles won the first meeting against Seattle 23-16 on Nov. 15 as Jared Goff threw for 302 yards and Malcolm Brown rushed for a pair of touchdowns. That means the Rams would own the first tiebreaker against the Seahawks should they win Sunday to sweep the season series and go into the final week with matching 10-5 records.
"We have two division opponents coming up. We missed a chance to clinch, now it's even more important to win the next two games," said Rams safety John Johnson, whose team will close the regular season at Arizona. "Certain teams have that knack for winning. We're still learning that."
—-
Can I Bet With FanDuel From Washington State? – Websites Accessible to Place Bets From Washington
How Likely Are The Rams to Make The Playoffs? – Arizona Ruined the Party Saturday But There Are Still Reasons for Hope
Prop Bets
| Rot | Jared Goff (LAR) Total Completions | Moneyline |
| --- | --- | --- |
| 701 | Over 25½ Completions | |
| 702 | Under 25½ Completions | |
| Rot | Jared Goff (LAR) Total Passing Yards | Moneyline |
| --- | --- | --- |
| 703 | Over 280½ Passing Yards | |
| 704 | Under 280½ Passing Yards | |
| Rot | Jared Goff (LAR) Total Touchdown Passes | Moneyline |
| --- | --- | --- |
| 705 | Over 1½ TD Passes | |
| 706 | Under 1½ TD Passes | |
| Rot | Darrell Henderson (LAR) Total Rushing Yards | Moneyline |
| --- | --- | --- |
| 709 | Over 50½ Rushing Yards | |
| 710 | Under 50½ Rushing Yards | |
| Rot | Cooper Kupp (LAR) Total Receptions | Moneyline |
| --- | --- | --- |
| 711 | Over 5½ Receptions | |
| 712 | Under 5½ Receptions | |
| Rot | Cooper Kupp (LAR) Total Receiving Yards | Moneyline |
| --- | --- | --- |
| 713 | Over 64½ Receiving Yards | |
| 714 | Under 64½ Receiving Yards | |
| Rot | Robert Woods (LAR) Total Receptions | Moneyline |
| --- | --- | --- |
| 715 | Over 5½ Receptions | |
| 716 | Under 5½ Receptions | |
| Rot | Robert Woods (LAR) Total Receiving Yards | Moneyline |
| --- | --- | --- |
| 717 | Over 69½ Receiving Yards | |
| 718 | Under 69½ Receiving Yards | |
| Rot | Tyler Higbee (LAR) Total Receptions | Moneyline |
| --- | --- | --- |
| 719 | Over 3½ Receptions | |
| 720 | Under 3½ Receptions | |
| Rot | Tyler Higbee (LAR) Total Receiving Yards | Moneyline |
| --- | --- | --- |
| 721 | Over 33½ Receiving Yards | |
| 722 | Under 33½ Receiving Yards | |
| Rot | Russell Wilson (SEA) Total Completions | Moneyline |
| --- | --- | --- |
| 801 | Over 24½ Completions | |
| 802 | Under 24½ Completions | |
| Rot | Russell Wilson (SEA) Total Passing Yards | Moneyline |
| --- | --- | --- |
| 803 | Over 269½ Passing Yards | |
| 804 | Under 269½ Passing Yards | |
| Rot | Russell Wilson (SEA) Total Touchdown Passes | Moneyline |
| --- | --- | --- |
| 805 | Over 1½ TD Passes | |
| 806 | Under 1½ TD Passes | |
| Rot | Russell Wilson (SEA) Total Rushing Yards | Moneyline |
| --- | --- | --- |
| 809 | Over 28½ Rushing Yards | |
| 810 | Under 28½ Rushing Yards | |
| Rot | Chris Carson (SEA) Total Rushing Yards | Moneyline |
| --- | --- | --- |
| 811 | Over 54½ Rushing Yards | |
| 812 | Under 54½ Rushing Yards | |
| Rot | Chris Carson (SEA) Total Receptions | Moneyline |
| --- | --- | --- |
| 813 | Over 3½ Receptions | |
| 814 | Under 3½ Receptions | |
| Rot | Chris Carson (SEA) Total Receiving Yards | Moneyline |
| --- | --- | --- |
| 815 | Over 20½ Receiving Yards | |
| 816 | Under 20½ Receiving Yards | |
| Rot | Chris Carson (SEA) Total Rushing + Receiving Yards | Moneyline |
| --- | --- | --- |
| 817 | Over 75½ Rush+Receiving Yards | |
| 818 | Under 75½ Rush+Receiving Yards | |
| Rot | Tyler Lockett (SEA) Total Receptions | Moneyline |
| --- | --- | --- |
| 819 | Over 5½ Receptions | |
| 820 | Under 5½ Receptions | |
| Rot | Tyler Lockett (SEA) Total Receiving Yards | Moneyline |
| --- | --- | --- |
| 821 | Over 60½ Receiving Yards | |
| 822 | Under 60½ Receiving Yards | |
| Rot | D K Metcalf (SEA) Total Receptions | Moneyline |
| --- | --- | --- |
| 823 | Over 5½ Receptions | |
| 824 | Under 5½ Receptions | |
| Rot | D K Metcalf (SEA) Total Receiving Yards | Moneyline |
| --- | --- | --- |
| 825 | Over 70½ Receiving Yards | |
| 826 | Under 70½ Receiving Yards | |
| Rot | First To Score | Moneyline |
| --- | --- | --- |
| 1001 | Rams | |
| 1002 | Seahawks | |
| Rot | Score in 1st 6 min | Moneyline |
| --- | --- | --- |
| 1003 | Yes | |
| 1004 | No | |
| Rot | First Score of the Game | Moneyline |
| --- | --- | --- |
| 1005 | TD | |
| 1006 | Any Other Score | |
| Rot | First Scoring Play | Moneyline |
| --- | --- | --- |
| 1007 | Rams TD | |
| 1008 | Rams FG | |
| 1009 | Rams Any Other Score | |
| 1010 | Seahawks TD | |
| 1011 | Seahawks FG | |
| 1012 | Seahawks Any Other Score | |
| Rot | Will there be a Defensive or Special Teams TD | Moneyline |
| --- | --- | --- |
| 1013 | Yes | |
| 1014 | No | |
| Rot | Total TDs in the Game | Moneyline |
| --- | --- | --- |
| 1015 | Over 5½ TDs | |
| 1016 | Under 5½ TDs | |
| Rot | Total FGs Scored in the Game | Moneyline |
| --- | --- | --- |
| 1017 | Over 3½ FGs | |
| 1018 | Under 3½ FGs | |
| Rot | Longest TD in the Game | Moneyline |
| --- | --- | --- |
| 1019 | Over 41½ Yards | |
| 1020 | Under 41½ Yards | |
| Rot | Shortest TD in the Game | Moneyline |
| --- | --- | --- |
| 1021 | Over 1½ Yards | |
| 1022 | Under 1½ Yards | |
| Rot | Longest FG Scored in the Game | Moneyline |
| --- | --- | --- |
| 1023 | Over 46½ Yards | |
| 1024 | Under 46½ Yards | |
| Rot | A Team to Score 3 Unanswered Times | Moneyline |
| --- | --- | --- |
| 1025 | Yes | |
| 1026 | No | |
| Rot | Team To Score Longest TD | Moneyline |
| --- | --- | --- |
| 1027 | Rams | |
| 1028 | Seahawks | |
| Rot | Team To Score Longest FG | Moneyline |
| --- | --- | --- |
| 1029 | Rams | |
| 1030 | Seahawks | |
| Rot | Team Scoring 1st Wins Game | Moneyline |
| --- | --- | --- |
| 1031 | Yes | |
| 1032 | No | |
| Rot | Team to Call 1st Timeout | Moneyline |
| --- | --- | --- |
| 1033 | Rams | |
| 1034 | Seahawks | |
| Rot | Double Result | Moneyline |
| --- | --- | --- |
| 1035 | Rams/Rams | |
| 1036 | Rams/Tie | |
| 1037 | Rams/Seahawks | |
| 1038 | Tie/Rams | |
| 1039 | Tie/Tie | |
| 1040 | Tie/Seahawks | |
| 1041 | Seahawks/Rams | |
| 1042 | Seahawks/Tie | |
| 1043 | Seahawks/Seahawks | |
| Rot | Race To 10 Points | Moneyline |
| --- | --- | --- |
| 1044 | Rams | |
| 1045 | Seahawks | |
| 1046 | Neither | |
| Rot | Will the Game go to Overtime | Moneyline |
| --- | --- | --- |
| 1047 | Yes | |
| 1048 | No | |
| Rot | Highest Scoring Half | Moneyline |
| --- | --- | --- |
| 1049 | 1st Half | |
| 1050 | 2nd Half | |
| 1051 | Tie | |
| Rot | Highest Scoring Quarter | Moneyline |
| --- | --- | --- |
| 1052 | 1st Quarter | |
| 1053 | 2nd Quarter | |
| 1054 | 3rd Quarter | |
| 1055 | 4th Quarter | |
| 1056 | Tie | |
| Rot | 1st Half Total TDs Scored | Moneyline |
| --- | --- | --- |
| 1082 | Over 2½ TDs | |
| 1083 | Under 2½ TDs | |
| Rot | 1st Half Total FGs Scored | Moneyline |
| --- | --- | --- |
| 1084 | Over 1½ FGs | |
| 1085 | Under 1½ FGs | |
| Rot | Score in Last 2 min of the 1st Half | Moneyline |
| --- | --- | --- |
| 1086 | Yes | |
| 1087 | No | |
– Mary Montgomery, Gambling911.com