By
December 12th, 2020 | Last updated on December 12th, 2020
Home »
Poker
News »
MGCB Issues Provisional iGaming Licenses for Site Launches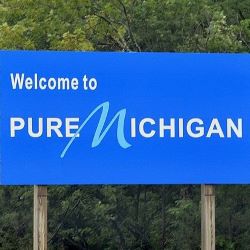 Michigan lawmakers heard the call and responded. They knew that the launch of online gaming and sports betting sites would be consequential in generating some revenue as land-based casinos continue to struggle with pandemic restrictions. Lawmakers approved a process waiver, and the Michigan Gaming Control Board issued 15 provisional licenses this week.
It might not seem like a process that took the better part of a year qualifies as expediting anything, but mixing new technology with laws and regulations is often a painfully slow system. Remember that Pennsylvania took several years to launch its first internet gaming sites.
Poker fans may be disappointed because none of the licenses mention online poker. Sports betting and internet casino games are the focus.
Operators must still complete some paperwork and testing requirements before launching their sites, so launches seem unlikely before the end of 2020. However, it is likely that the first days or weeks of 2021 will deliver some online gambling options.
Got Waiver?
The Michigan Gaming Control Board (MGCB) took care of its business as quickly as possible this year. As soon as the pandemic hit in March and shut down all of the casinos and land-based gambling establishments, the MGCB moved swiftly to draft the official rules for the online industry.
The delays occurred when lawmakers received drafts for approval. Granted, the Michigan legislature had a few other issues on their plate with the pandemic and all.
Nevertheless, when we checked in for the November MGCB meeting, we learned that the igaming process was in the hands of lawmakers…again.
On October 6, the MGCB sent what it hoped would be the last revision of the rules to the Joint Committee on Administrative Rules (JCAR). Per the process, JCAR needed to be able to view the rules for 15 session days. However, it seemed that there might not be enough session days to meet that requirement before the end of 2020.
So, the MGCB requested a waiver to bypass the remaining calendar days and approve the rules.
JCAR members did sign that waiver. The rules went to the Michigan Office of Administrative Hearings and Rules (MOAHR) for filing. MOAHR filed the rules for internet gaming and internet sports betting on December 2. The agency also set the effective date for December 2.
The next step would be to issue provisional gaming licenses to operators.
Michigan online sports betting, casino gaming now expected to launch in early 2021, state official says https://t.co/WnQTABjnE0 @MLive #sportsbetting #Michigan #igaming

— Howard Stutz (@howardstutz) December 6, 2020
Got Provisional Licenses?
This week, the MGCB announced that it approved provisional licenses for 15 platform providers to offer online gaming and sports betting with commercial and tribal casino partners.
The following companies received those licenses:
-American Wagering, Inc. (William Hill Sports Book)

-Betfair Interactive US (FanDuel Sportsbook)

-BetMGM (Roar Digital)

-Churchill Downs Interactive Gaming (TwinSpires)

-Crown MI Gaming (DraftKings)

-GAN Nevada

-Golden Nugget Online Gaming

-NYX Digital Gaming

-Parx Interactive

-Penn Sports Interactive

-PointsBet Michigan

-Rush Street Interactive

-Sports Information Services Limited (Kambi)

-TSG Interactive US Services Limited (Fox Bet)

-WSI US (Wynn Sports)
The work is not over, though. Each platform provider must complete independent testing of its platform and games, and MGCB must approve all internal controls to ensure game integrity. In addition, some employees of each company must obtain occupational licenses.
Per MGCB Executive Director Richard Kalm, "The launch date will depend on how quickly they can fulfill the requirements." This implies that the ball is now in the courts of the operators to complete the remainder of their tasks and push for launch.
The Michigan Gaming Control Board has approved provisional licenses for 15 platform providers that will work with commercial and tribal casinos statewide offering both online sports betting and internet gaming services. https://t.co/8rRv7dtIS9

— Chris Sieroty (@sierotyfeatures) December 11, 2020
Got Online Poker?
Online gambling operators have made it abundantly clear that online poker is not a priority. The money is in the sports betting and online casino action.
Still, poker players want to know when they should expect online poker sites to launch.
MGCB Deputy Director Dave Murley answered a few of our questions about this exact topic.
First, he confirmed that none of the provisional licenses issued this week went to poker-only companies.
We do know that BetMGM, which did receive one of those licenses, will launch as Roar Digital. It could offer a poker site on the PartyPoker platform, but there is no evidence that poker is a priority. TSG Interactive also received a provisional license and will operate as Fox Bet. It, too, could launch PokerStars, but there is no word of an intended launch.
WSOP.com does not even have a casino partner in Michigan.
FYI, when Michigan goes live with online gaming later this month, don't count on poker being part of that. The United States' main poker site, https://t.co/JBOmEf7I6J, now only available in Nevada and New Jersey, has not made a call on Michigan yet, Harrah's tells me.

— Tony Paul (@TonyPaul1984) December 3, 2020
Second, Murley mentioned that the current prohibition on interstate gaming may be a factor in companies' hesitation to put much effort into poker at this time. He noted that if Michigan lawmakers approve multi-state online poker, operators may be able to justify the expense of launching a poker site. "This could obviously greatly increase the number of players and the liquidity of the market," Murley said.
Got SB.991 for Interstate Poker?
Michigan's internet gaming bill passed last year without a component authorizing interstate platform sharing. Governor Gretchen Whitmer had concerns about large casino slot jackpots building due to interstate partnerships, akin to Powerball.
This summer, Michigan State Senator Curtis Hertel introduced an amendment to rectify that.
SB.991 would amend the Lawful Internet Gaming Act to allow multi-jurisdictional online poker per MGCB's approval. Hertel put the bill forward on June 25, and it went up for discussion in late September. On October 1, the bill passed by a vote of 36-to-1 with one member excused.
The bill then went to the House Committee on Regulatory Reform and then on to the Ways and Means Committee. On December 2, the latter committee recommended the bill move forward without any changes. It is currently on the House floor.
There is a chance for the bill to pass this month. And if online poker champion State Rep. Brandt Iden can usher it through the House, it will pass. He was the original supporter of online poker in Michigan and worked diligently for years to pass the law. Iden also knows that successful US online poker depends on liquidity.
As Murley put it, "Some companies may be waiting to see if that bill becomes law before deciding whether they want to enter Michigan's market."
Got a Date for Launches?
It is unlikely that any site would be ready to launch before the end of the month. However, if an operator or two was already prepared for this step of testing, it could happen. That might kick off the new market with a sports betting site and/or online casino games.
Most of the sites will likely launch in January or February.
As for online poker, the priority must be SB.991 to legalize interstate poker online. Next, the focus should be to put pressure on operators to launch poker sites in Michigan in early 2021.