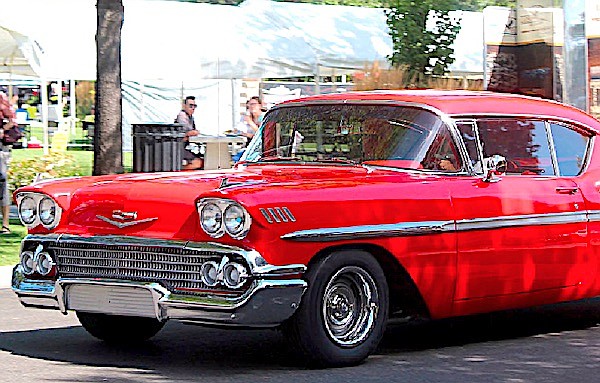 Showing optimism that things will come up all aces in August, Minden renewed its contract with Hot August Nights for another three years.
The classic car rally based out of Reno is scheduled for July 31 through Aug. 9 and features as many as 6,000 vintage vehicles.
Minden serves as the lunch stop for the annual poker run, where hundreds of classic vehicles are expected on Aug. 5.
Organizer Roxanne Stangle said she felt the annual rally was a good way to attract business to Carson Valley.
"It's good for the town of Minden and good for the community," she said. "It brings people to Carson Valley who might not ever find us."
Stangle said that there are four other towns on the poker run that would love to have the lunch stop.
"It's the only stop where people park their cars and get out and can talk to some of the people who live in our community," she said.
Town Manager JD Frisby said the contract remains the same as the previous one.
Members of the Valley Cruisers Car Club volunteer to deal cards and direct traffic. Carson Valley Lions fed poker runners in 2019, with the help of several Valley restaurants.
Minden also hopes to host its annual Carson Valley Days breakfast on June 12.
With the exception of graduation and the Carson Valley Days Parade last year, most events hosted by the towns were cancelled due to the coronavirus outbreak.
Another event scheduled in Minden for August include a silent art auction at the CVIC Hall in Minden Aug. 21-22 to raise money for the Friends of Dangberg Home Ranch. The group is seeking artists to participate. The deadline to contact dangberghomeranc.org is June 1.