The New York Racing Association became the latest racing organization banning the use of furosemide (Lasix) for stakes races when it announced the prohibition of Lasix use within 48 hours of all NYRA stakes races.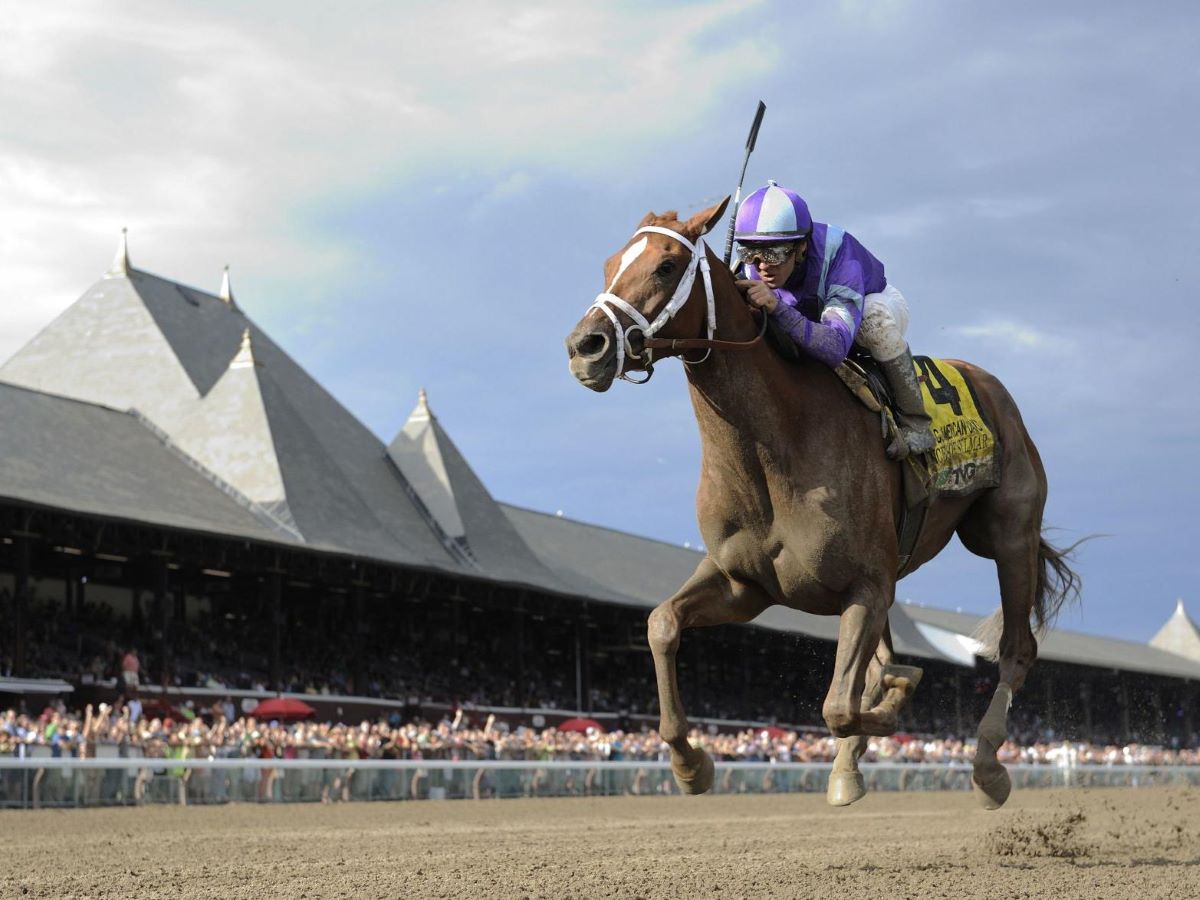 The new rule takes effect Jan. 1. Instituted by the New York State Gaming Commission (NYSGC), it prohibits administering Lasix – the trade name for the anti-bleeding medication furosemide – 48 hours before the scheduled post time for a stakes race.
Horsemen can apply for waivers for a horse to run on Lasix. However, no waivers will be granted for 2-year-olds or any stakes race entries. The current NYSGC rules permit previously entered stakes horses dropping to non-stakes races to apply for that waiver. They must document exercise-induced pulmonary hemorrhage (EIPH) in the horse for the waiver to be granted.
Some horses experience EIPH after strenuous exertion. Lasix is the go-to medication treating the affliction.
Extending the Ban Beyond All 2-Year-Olds
This extension to stakes horses expands on NYRA's Lasix prohibition for all 2-year-olds at its three tracks: Aqueduct, Belmont Park and Saratoga. That rule took effect Jan. 1 of this year.
"We look forward to working with racetracks around the country who share our desire to achieve uniform and consistent rules that advance safety and integrity," said Martin Panza, NYRA's senior vice president for racing operations in a statement announcing the ban. "As evidenced by the passage of The Horseracing Integrity and Safety Act, there is significant appetite for positive change that will benefit the sport."
The Horseracing Integrity and Safety Act (HISA) passed the Senate this week as part of the $1.4 trillion omnibus spending bill. One of its signature planks is banning Lasix in all American races.
NYRA Holds A Significant Stakes Presence in US
NYRA's Lasix ban is a significant one in the sport because of the number of stakes races run on the organization's tracks. It ran 95 graded stakes on its three tracks – 25% of the graded stakes races in the US. Its 127 stakes races in 2020 were 25% of American stakes races. NYRA's 33 Grade 1 stakes accounted for 35% of all Grade 1 races in the US. And that doesn't count the 36 stakes races – 17 graded – scrapped this year due to the COVID-19 pandemic.
The interesting plot twist here is New York banned Lasix for years, making it the only state prohibiting the anti-bleeding diuretic. But in an effort to keep up with the other states allowing its use and to increase dwindling field sizes, the state removed the ban in 1995.
Run on Lasix, Pass on Derby Points
Now, it joins California, Florida and Maryland as states banning Lasix in juveniles and stakes runners. Earlier this fall, Churchill Downs instituted a rule mandating any horse running on Lasix in a Kentucky Derby prep will not receive Derby points. And the drug is prohibited in all 2021 Triple Crown races.
It won't take long for the new rule to kick in. NYRA's first stakes race is the Jerome Stakes on New Year's Day. The one-turn mile Derby prep at Aqueduct offers 10-4-2-1 Derby qualifying points to the top four finishers. Any and all of whom can't be on Lasix to claim them.