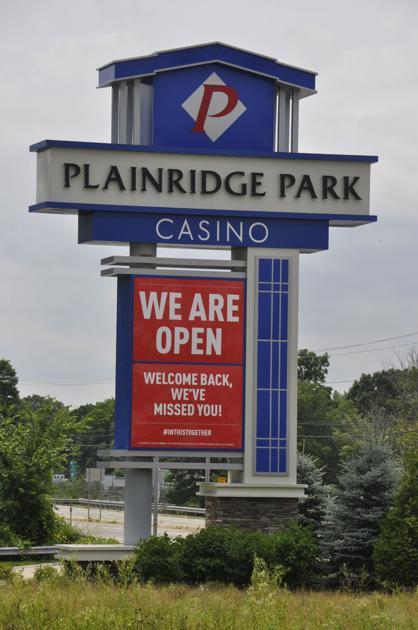 #inform-video-player-1 .inform-embed { margin-top: 10px; margin-bottom: 20px; }
#inform-video-player-2 .inform-embed { margin-top: 10px; margin-bottom: 20px; }
PLAINVILLE — Casinos in the state are limited to 25 percent of capacity as of Saturday, another possible blow to the state's gaming industry.
Plainridge Park Casino, the state's only slots parlor, is included in the government's latest order, along with the full-service casinos, Encore Boston Harbor in Everett and MGM Springfield. The rules also cover a number of other facilities, including gyms, offices and houses of worship and are to last for two weeks.
The Massachusetts Gaming Commission on Tuesday confirmed Gov. Charlie Baker's latest limits on businesses in an effort to limit spikes in the state's rate of coronavirus infections. The commission said casino staff would be included in the 25 percent number.
In addition, the maximum occupancy at simulcasting facilities, including Suffolk Downs, Raynham Park and Plainridge will be limited to 25 percent. The order is to remain in effect until noon on Jan. 10, unless it's further extended.
At Tuesday's virtual meeting of the commission, member Bruce Stebbins said commissioners hoped the order would be temporary. "Hopefully, it's for the short term and it will change back," he said.
Penn National Gaming, which operates Plainridge, did not respond to a request for comment late last week.
The state's casinos had been operating under limited capacity rules since they were allowed to reopen in July after the state's shutdown of "non-essential businesses" in March but were moving back towards fuller operation. Last month, the state reimposed curfew restrictions, however. Also in November all three state gaming venues saw some of their worst revenue totals since the pandemic.
Plainridge recorded just under $7.6 million in gross gambling revenue during the month. That's down from slightly less than $10.1 million in October and shows a sharp decrease from a pre-pandemic November 2019 of $10.9 million.
Collectively, the state's casinos earned just $45 million for the month, a drop from the $69 million seen in October. It was the worst-ever month for MGM Springfield in terms of revenue.
#inform-video-player-3 .inform-embed { margin-top: 10px; margin-bottom: 20px; }