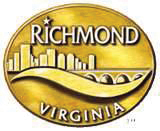 City Hall took its biggest step this week toward bringing a state-approved gambling casino and resort hotel to Richmond.
On Monday, Mayor Levar M. Stoney published an invitation to interested parties to submit information on their proposals and qualifications to take on a project that is expected to cost $350 million or more.
Bids are due Feb. 22, and a recommendation from the Stoney administration would be sent to City Council for approval and ultimately be put before city voters on a ballot referendum in the November general election.
Among the items that casino bidders would need to address is their plan for inclusion of Black and minority businesses in the construction and operations – though the city's invitation does not include any requirement for bidders to provide an opportunity for Black and minority investors to gain an ownership interest.
Bidders also would need to provide information on the jobs to be created and the economic growth their project could expect to create as part of the detailed response.
At least three groups and possibly more have expressed interest, including the Pamunkey Indian Tribe that is preparing to develop its first casino in Norfolk, the Colonial Downs group that operates the Rosie's Gaming Emporium slot machine and horse betting outlets in South Richmond, New Kent County and other Virginia locations, and Urban One Inc., a Maryland-based conglomerate started by media magnate Cathy Hughes that owns a stake in the casino at MGM National Harbor outside Washington.
Backed by a billionaire, the tribe previously purchased a block of property on Commerce Road as a potential casino site but is said to be considering other options.
Colonial Downs' Rosie's property on Midlothian Turnpike near the Powhite Parkway is another possible site.
Other potential sites that have drawn attention include Bow Tie Cinemas' Movieland at Boulevard Square at Arthur Ashe Boulevard and Leigh streets, which a potential casino bidder reportedly has under contract.
Another potential location is the vacant Richmond Coliseum site that neighbors the Greater Richmond Convention Center, which has long wanted another major hotel to locate nearby.
"This competitive selection process will allow us to find the best opportunity for Richmond, an economic development project that includes well-paying jobs and workforce training opportunities," Mayor Stoney stated in his announcement.
"Ultimately, the operator selected for this project must bring to the table the economic opportunity and community benefits voters will support in November."
Richmond is one of five cities approved by the General Assembly to have a gambling casino. Voters in Bristol, Danville, Norfolk and Portsmouth approved casino plans for their cities in November.